Lighting Layouts
A lighting layout is the first step in determining the best lighting solution to meet your needs and to calculating the energy and maintenance savings potential in converting to LED lighting.
Our dedicated Applications team is ready to support you with layouts and detailed renderings of lighting requirements for your indoor and outdoor locations. We can also provide value engineering through the MaxLite LED portfolio to optimize ROI. Email applications@maxlite.com for assistance.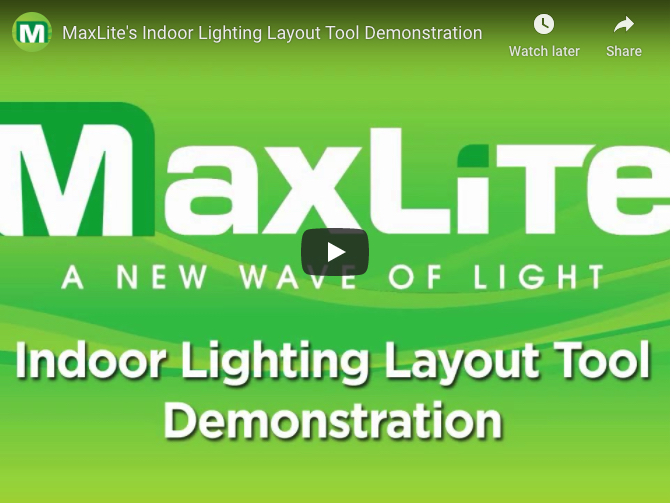 Our online Lighting Layout tool also makes it easy to generate layouts and share them with others.
Select the category (Indoor or Outdoor) and product subcategory (e.g. Panels and Troffers) from the dropdown menus.
Click on a product family from the list that appears below. This will populate the Layout tool with available SKUs. Use the tool bar to select the requirements for your location.