Our Team
MaxLite's team of professionals includes many leaders from the management, marketing and product sector. With years of experience in the lighting business and working with several lighting industry experts, our knowledgeable staff aims to bring fresh perspectives that cater to rapid-changing industries.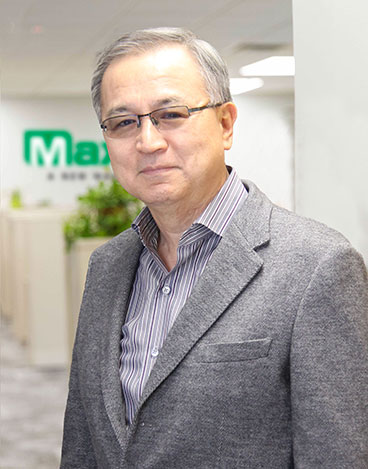 Yon founded MaxLite in NJ in 1993 as a joint venture with his father's South Korea-based company, SK Enterprise Co, Ltd., a pioneer in manufacturing energy-efficient fluorescent lighting products since 1955. In 1998, Yon acquired 100 percent ownership of the company and began to focus on developing new business channels within the green technology industry
Under Yon's leadership, MaxLite was one of the first manufacturers in the industry to move into LED technology and has grown to be a global leader in energy efficient lighting solutions. In 2020, Yon transitioned from the role of president and CEO to chairman of a board of advisors that guides the company's strategic direction. He works closely with MaxLite's executive leadership team to position the company for continued growth.
Yon holds a MBA from the Ross School of Business at the University of Michigan. Prior to MaxLite, Yon worked in international banking at J.P. Morgan and at Marine Midland Bank for 13 years in Seoul, Korea and in New York City as VP and Manager of Asia Pacific Region.
Yon Sung
Founder and Chairman of the Board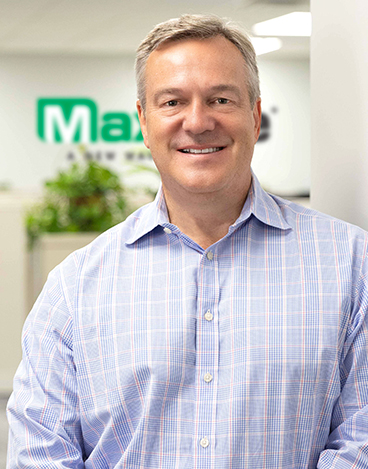 Spencer succeeded company founder Yon Sung as Chief Executive Officer in 2020. He joined MaxLite as president and chief operating officer in December 2018, and under his leadership, the company has established a strategic growth plan to position MaxLite as the easiest lighting company to do business with.
Prior to MaxLite, Spencer spent six years with Phoenix Contact, serving as general manager of the company's U.S. subsidiary, and vice president of its device connector business in the Americas. Spencer is a veteran of the electrical and lighting industries, having held progressively senior positions with Cooper Industries, Generation Brands – Sea Gull Lighting/Monte Carlo Fans, Affiliated Distributors, Motorola, Leviton and GE. He holds a bachelor's degree in economics and political science from Denison University in Granville, Ohio, and an MBA from the University of San Francisco. Spencer also served as an armor officer in the U.S. Army.
Spencer Bolgard
CEO and President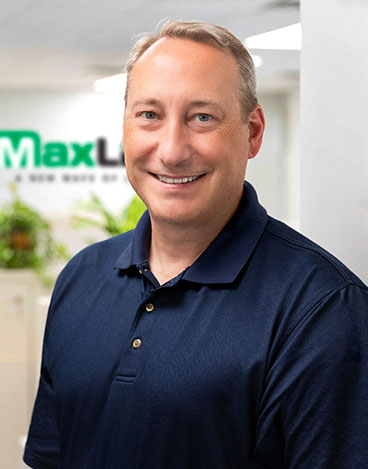 Jeff focuses on broadening MaxLite's existing distributor and agent relationships, and forming productive new C&I partnerships across the U.S. and Canada. He has more than 25 years of experience in sales management and lighting, including senior leadership of distribution, OEM and consumer sales channels. Prior to joining MaxLite, he was vice president of sales at Universal Lighting Technologies. There he was responsible for driving the company's sales strategy in the distribution and OEM channels. Bristol previously held key sales and marketing leadership roles at Osram Sylvania, Philips and Westinghouse. He holds a bachelor's degree in communications from the State University of New York.
Jeff Bristol
Senior VP, Sales and Marketing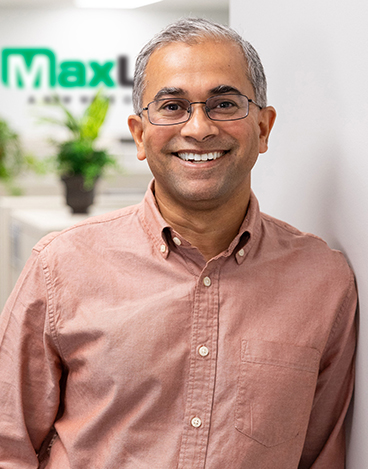 Umesh leads a cross-functional team to develop and bring to market product enhancements and new product ideas and technologies that will grow MaxLite's market share in the commercial, industrial, residential, OEM and horticulture channels. Umesh brings more than 15 years of experience in product and business improvement to MaxLite. Prior to joining MaxLite, Umesh was principal product manager at Amazon, where he developed and managed the product and software innovation roadmaps for Amazon Go retail stores. He has held progressively senior leadership positions in product management, manufacturing-engineering and corporate development across diverse organizations ranging from startup to Fortune 10. As senior director of product management at Philips Lighting, he led a team of product managers in overseeing the growth of the company's multimillion-dollar downlight and track portfolio for the Americas. Prior to that, he was director of business improvement, providing strategic guidance and data analysis for the company's wide portfolio of product categories and business units. He previously held positions in engineering and corporate finance at VantaCore Partners, UBS Investment Bank, Coherent, Viavi Solutions and Kennametal. Umesh holds an MBA from Yale University.
Umesh Baheti
Senior VP Product Management, Engineering and Supplier Relations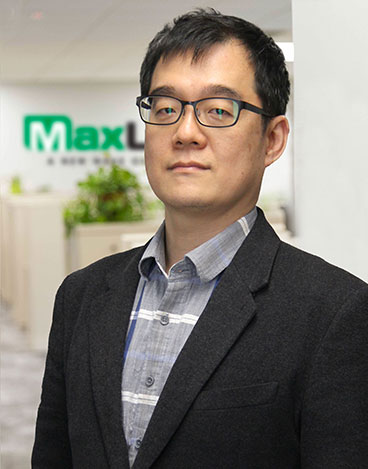 Dan joined Maxlite as a Senior Engineering Manager in April 2019 and promoted to Engineering Director in March 2020. Now is responsible for the supply chain, inventory management, warehouse operations, logistics, and quality control in September 2022 as Vice President of Operations. Dan focuses on improving Maxlites operation processes and procedures to make it efficient.

Before Maxlite, Dan spent ten years with Samsung Electronics, serving as principal engineer position in product management and LED chip development. For the last three years at Samsung Electronics, he served as the head of the North American sales support team and responsible for sales management, technical support, order management, and business development. He won Award of the Year from Samsung Electronics two times, one as an engineer(2010) and one as a sales(2016).

He holds a Ph.D. in Physics from Hanyang University, South Korea.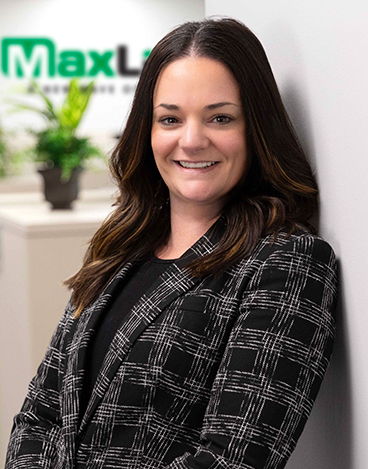 Amanda oversees all Human Resources initiatives for Maxlite, including compensation and benefits, policies and procedures, compliance and employee engagement. She works collaboratively with Maxlite's leadership team to align HR practices with strategic goals, and position our company and employees for continued growth and success. Amanda has 10 years prior experience at Durst Corporation, where she pioneered the formation of the company's HR department, gaining comprehensive experience in a multitude of human resource functions, often during periods of extreme growth and change. Amanda earned a bachelor's degree in Psychology from Towson University and a master's in Human Resources and Employee Relations from Penn State University.
Amanda Tortoreti
Director of Human Resources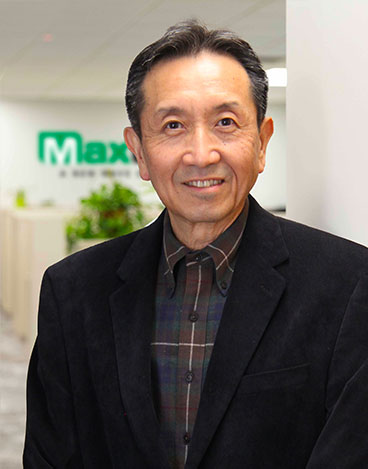 Todd has more than 30 years experience in a variety of industries including international trade and consumer electronics. Today, Todd manages the operational and financial aspects of MaxLite. Since he joined MaxLite in 2006, he has helped MaxLite to build strong supply chain management systems and banking relationships. He launched MaxLite's China-to-China original equipment manufacturer (OEM) business in 2008, and established a subsidiary of MaxLite in China in 2010.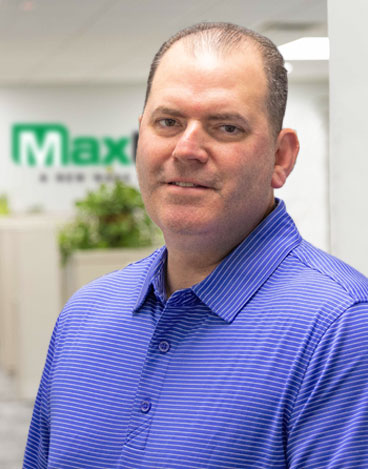 Harry brings over 25 years of experience to MaxLite as a Finance Executive/CFO/VP/Controller with a demonstrated work history in the manufacturing, property management/real estate industries with a focus in the Finance and Accounting field. He couples that with experience in Debt Management, Treasury, Human Resources, IT, Purchasing, Maintenance, Facility Management, Safety, Payroll & Benefits, Inventory Control, Operations, Product Cost Development and Logistics.
Harry Mullaney
VP of Finance