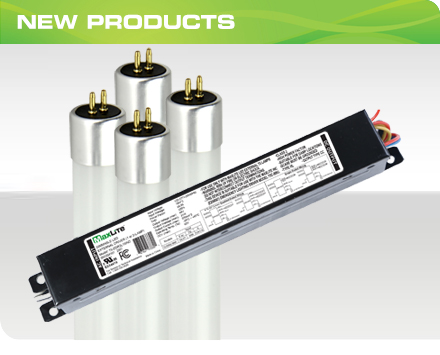 UL TYPE C T5 LAMPS (EXTERNAL DRIVER)
UL Type C LED T5 Linear lamps are the most energy-efficient, reliable and dimmable solution for retrofitting fluorescent lighting fixtures with G5 (mini bi-pin) sockets. The lamps are powered by a matching external driver designed for 1-, 2-, 3- or 4-lamp luminaires. To install the lamps, the fluorescent ballast is removed from fixture and the driver is connected to the sockets instead of the mains voltage, providing optimal long-term performance, safety and reliability. View the product datasheet for complete specifications.

Features
• 25W (4 ft; 3,300 lm); DLC (25W 2- and 4-lamp kits)
• 13W (2 ft; 1,600 lm)
• 18W (3 ft; 2,100 lm)
• PET coated glass
• 0-10V dimmable
• 3500K, 4000K, 5000K
• 5-year warranty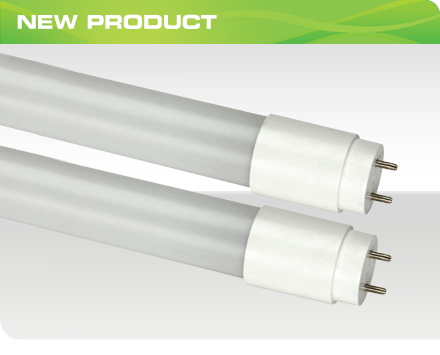 9W UL TYPE B SINGLE ENDED T8 LAMP
Delivering up to 177 lumens per watt, the new 9W Single-Ended T8 Lamp is MaxLite's highest efficacy tube yet! With a simple ballast bypass, this UL Type B lamp can be used to upgrade traditional linear T8 or T12 fluorescent lamps in fixtures with standard G13 (medium bi-pin) sockets. View the product datasheet for more specifications.

Features
• Superior efficacy (174-177 lm/W)
• 1,600-1,650 lumens
• PET coated glass
• 3500K, 4000K, 5000K
• 5-year warranty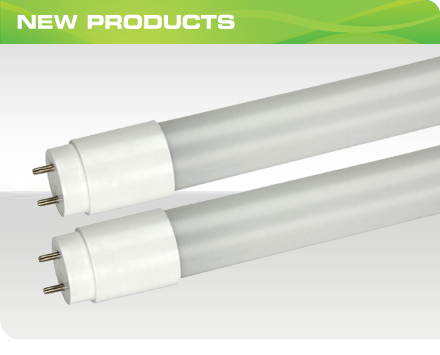 UL TYPE B SINGLE ENDED/DOUBLE ENDED T8 LAMPS
Offering the versatility of single or double ended wiring options in one product SKU, new 18.5W and 9.8W LED UL Type-B T8 lamps are an easy retrofit into most common linear fluorescent fixtures with shunted or non-shunted lamp holders. In addition to flexible installation features that save installers time and money, Single Ended/Double Ended LED T8 lamps consume up to 50% less energy than standard fluorescent tubes, providing facilities with long-term operational savings. View the individual product datasheets (9.8W) (18.5W) to learn more.

18.5W SE/DE UL Type B T8 Lamp
• 18.5 W, 2,600 lumens
• Ballast bypass, single-ended or double-ended power
• 3500K, 4000K, 5000K
• ETL Sanitation listed - tested under NSF standards
• PET coated glass
• 5-year warranty

9.8W SE/DE UL Type B T8 Lamp
• 9.8W,1650-1,700 lumens
• Superior efficacy: 168-173 lm/W
• Ballast bypass, single-ended or double-ended power
• 3500K, 4000K, 5000K
• PET coated glass
• 5-year warranty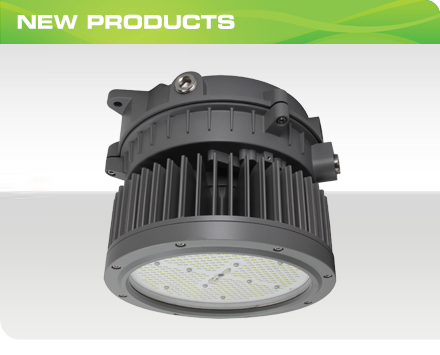 CID2 HIGH BAY (HLRM SERIES)
MaxLite expands its portfolio of Harsh and Hazardous Location lighting solutions with the CID2 High Bay (HLRM Series). Available in four wattages ranging from 80W to 200W, the flexible series offers clear, diffused or drop lens optics, with universal mounting capability (wall, ceiling, pendant and stanchion mount). Delivering up to 145 lm/W, the HLRM is the ideal extension to the HLRS Series (45W and 65W), and a versatile solution for all indoor Harsh and Hazardous industrial lighting needs.

Features
• Class I, Division 2 (see specs for more listings)
• Four wattages (11,000-26,000 lm)
• -40°F to 149°F operating range
• 3000K, 4000K, 5000K
• Clear, diffused and drop lens option
• Marine Grade

Resources
Datasheet (HLRM)
Datasheet (HLRS)
HazLoc Category Brochure




MAXLITE STOCKS HAZLOC HIGH RUNNERS!


MaxLite keeps top-selling Harsh and Hazardous Location fixtures in stock and ready to ship. Models not in stock will be delivered within 8 weeks (quantities 99 or less). Take advantage of MaxLite's ultra-competitive pricing and stock position to cross projects!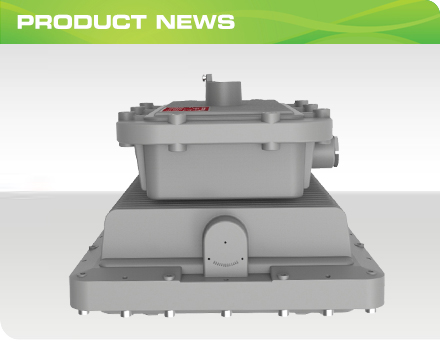 PENDANT MOUNTING OPTION AVAILABLE FOR HAZLOC PORTFOLIO
The Harsh and Hazardous Location CID1, CID2 offering is now available with a 3-4" NPT entry for pendant mounts. This allows the 60°C marine-grade offering to be used in all types of harsh and hazardous environments. Also available with yoke and tenon mount capabilities, the series goes up to 18,000 lm and 150W.

Resources:
Brochure
Microsite
HL-AR C1D1 Datasheet
HL-AR C1D2 Datasheet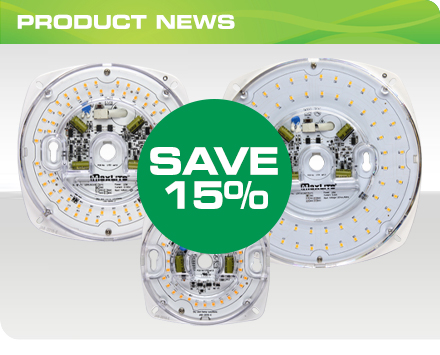 FALL SPECIAL ON THE FRK SERIES
Save up to 15% on the Round Retrofit Kit (FRK Series)! The kit can be used to retrofit existing flush mount luminaires, enabling multi-family residential, hospitality and commercial properties to upgrade to the latest LED technology while avoiding the inconvenience and costs of replacing unique lighting fixtures. The FRK is available in a full range of sizes (3", 4", 5.5" and 7") and lumen packages (800 - 2,240 lumens) to retrofit ceiling and wall mount fixtures, including sconces. View the datasheet for complete specifications.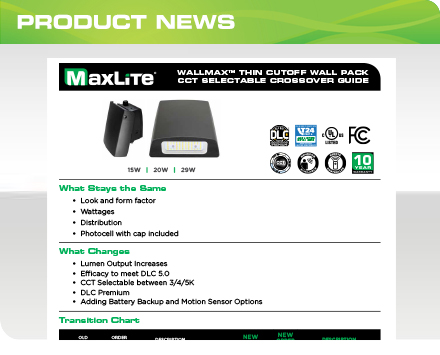 WP-ADS MOVES TO NEXT GENERATION
The transition to the next generation of WallMax Thin Cutoff Wall Packs is now underway. MaxLite is offering the new CCT Selectable models on a rolling basis, beginning with the 29W (WP-ADS29U-CSBPC). The DLC Premium listed new generation delivers higher lumen output and improved efficacy, as well as the addition of battery backup and motion sensor options. The new generation simplifies the number of stocking SKUs for distributors by providing three color temperatures (3000K/4000K/5000K) and a photocell option in a single product!

Resources
Thin Cutoff Wall Pack Transition Chart
Datasheet (photometric footprints coming soon!)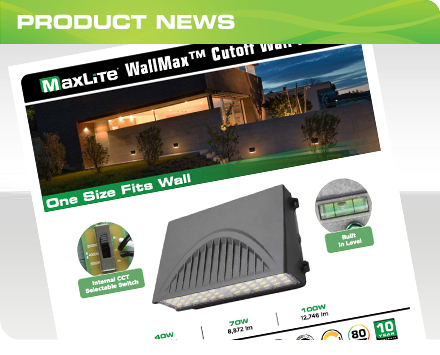 WALLMAX CUTOFF WALL PACKS (WPCL) BACK IN STOCK!
The launch of the CCT selectable WallMax Cutoff Wall Packs proved to be so popular, we quickly stocked out! MaxLite is excited to announce that 70W and 100W WPCL Series models are restocked and ready to ship, with 40W models due to arrive next week.


Resources:
Datasheet
Product Flyer
Competitive Matrix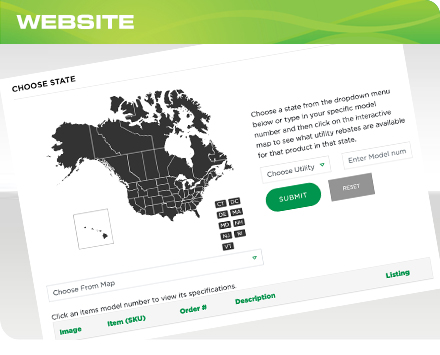 FIND UTILITY REBATES FOR MAXLITE PRODUCTS
MaxLite's online Rebate Finder makes it easy to locate incentives for LED products in your region. Here's a quick demo to share with your customers: https://www.youtube.com/watch?v=ZEaqN2m3agc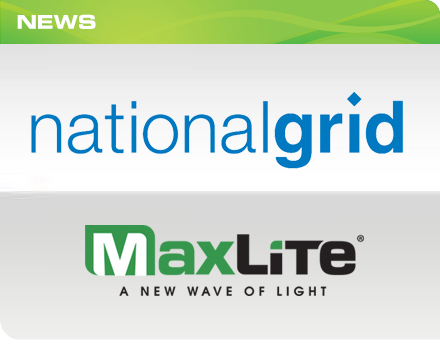 MAXLITE QUALIFIES FOR NATIONAL GRID PROGRAM
MaxLite's energy-saving LED products qualify for National Grid's On The Spot Light Incentive Program, giving commercial NGRID customers a great opportunity to start their lighting upgrades! Find out more at ngrid.com/OnTheSpot or contact Don Becker of the MaxLite Utility team for assistance.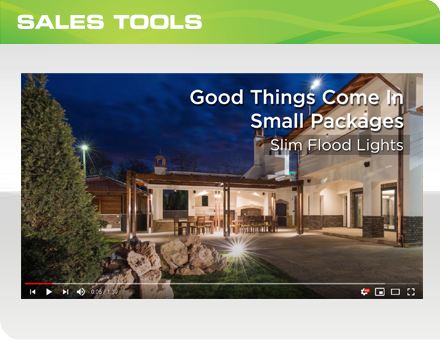 VIDEO SHOWCASES SLIM FLOOD SERIES
A new video highlighting the features and benefits of the Slim Flood Series is now available. Please share it with your customers via email and social media!

The video is available on the product page, as well as the MaxLite YouTube Channel.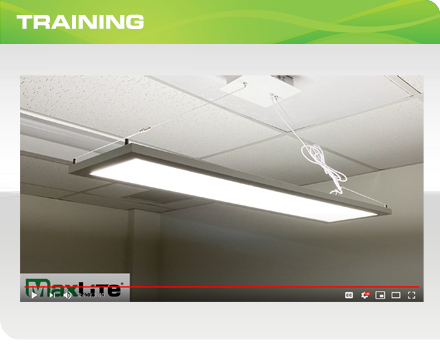 VIDEO: HOW TO INSTALL THE PENDANT PANEL
A how-to video is available to assist contractors with installing the Direct/Indirect Pendant Panel. The video is available on the product page, as well as the MaxLite YouTube Channel.

The 1'x4' suspended Direct/Indirect pendant provides a 70:30 split of light between the direct surfaces below and the ambient area above the fixture. Providing both functional light and a design statement to any space where it is utilized, the pendant appears nearly transparent when turned off, and provides excellent uniformity and efficiency when turned on.

Resources:
Installation Video
Case Study
Datasheet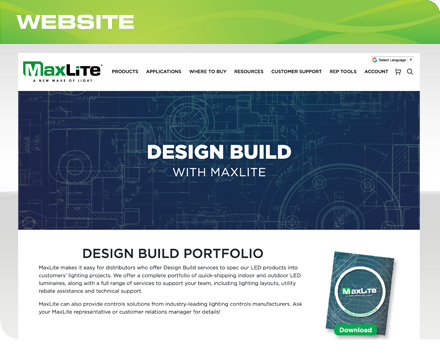 DESIGN BUILD SECTION ADDED TO MAXLITE.COM
A dedicated landing page for Design Build is now live on MaxLite.com. Access it through the Resources menu, or directly at: https://www.maxlite.com/design-build

The page includes quick links to the products showcased in the new Design Build catalog, as well as support tools such as Lighting Layouts, Utility Rebates and Cart to Quote.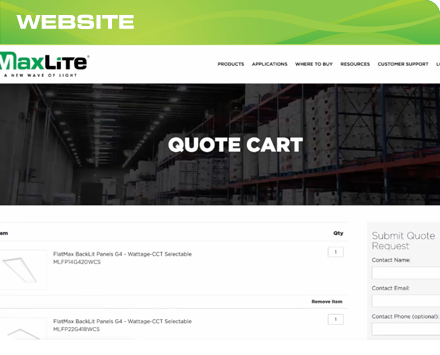 HOW-TO VIDEO: CART TO QUOTE TOOL
One of the most exciting features of the new MaxLite.com is that visitors can add products and accessories to a virtual shopping cart and submit it for a quote from a MaxLite representative in their region. Here's a quick, shareable video that demonstrates how to use the Cart to Quote feature: https://youtu.be/E3V-xfNI9iQ


For more information on these or any MaxLite products, please contact your Inside Sales Manager,
or contact MaxLite directly at info@maxlite.com.
MaxLite: 1-800-555-5629 | www.maxlite.com | info@maxlite.com

We hope you found this message to be useful. You can also view MaxLite's communications using the MaxLite Minute option on our Representative Resources page.