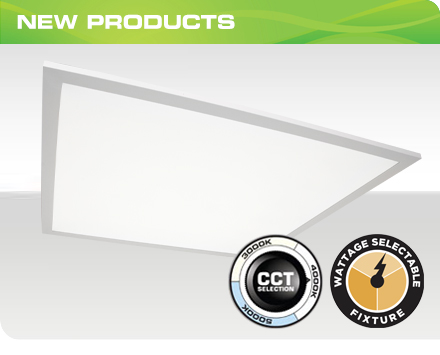 MaxLite NOW OFFERS WATTAGE AND CCT SELECTABLE PANELS
MaxLite is expanding the new generation of LED Flat Panels with Wattage and CCT Selectable models that save shelf space and meet the varied lighting preferences of commercial, health care and educational environments. With three discrete lumen outputs and color temperatures available in each model (1x4, 2x2, 2x4), three SKUs now replace 27!

In addition to fewer SKUs to stock, the new back-lit models offer high quality illumination, specifications, accessories and options comparable to prior panel generations, allowing for a seamless transition for end users. The panels are DLC listed, enabling customers to take advantage of applicable utility rebates. In addition, the new generation includes fixed CCT models (4000K) as a price-effective solution for customers or projects requiring less flexibility.

Inventory is immediately available for the wattage and CCT selectable 1x4 and 2x2 panels, with stock of the 2x4 arriving later this fall.
The following Fixed CCT 2x4 models and current generation CCT Selectable models are available to meet immediate customer needs. Ask your MaxLite representative for details!

Resources
Product Page
Datasheet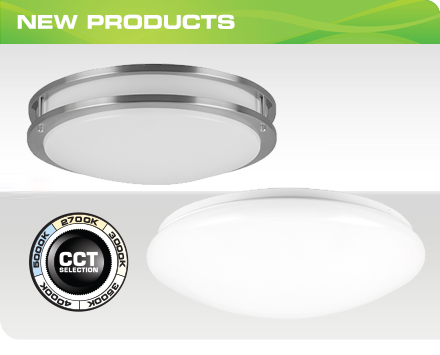 CCT SELECTABLE FLUSH MOUNT FIXTURES MaxLite is expanding its portfolio of CCT selectable luminaires with new Flush Mount fixtures that simplify the product choice for distributors, builders and contractors. The Architectural and Puff style fixtures are designed with a CCT selectable feature that goes from warm to cool white light according to preference. Available in small, medium and large diameters, these dimmable, ENERGY STAR certified luminaires are offered with motion sensor and battery back-up options to suit a variety of commercial, multi-unit residential and hospitality lighting needs.

Features
• CCT Selectable: 2700K/3000K/3500K/4000K/5000K
• Beam Angle: 120 degrees
• 120V available with 120V triac dimming
• 120-277V available with 0-10V dimming
• Bi-level motion sensor with remote control and battery backup optional

Marketing Resources
Datasheet – Architectural
Product Flyer – Architectural
Datasheet – Puff
Product Flyer – Puff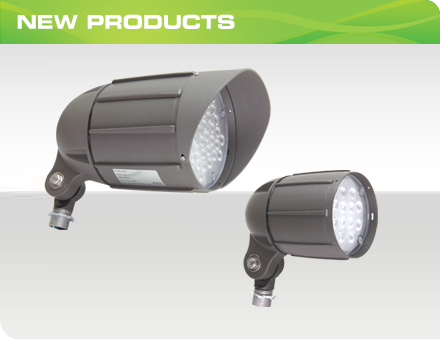 BULLET FLOOD LIGHTS MOVE TO NEXT GENERATION
A transition to the next generation of Bullet Flood Lights is underway. MaxLite is offering the new models on a rolling basis as stock of the existing generation is depleted. The new generation keeps the same sleek look, but packs a stronger punch with higher lumens (15%) and improved efficacy. The latest LED technology results in a 20% smaller housing that is not only more discreet, but adds another benefit – manufacturing savings MaxLite can pass on to the customer. The new generation is priced approximately 20% lower for the 30W, and 5% for the 12W! Gen A models have been reduced to match the new Gen B pricing.

Resources
• Bullet Flood Light Transition Chart
• Datasheet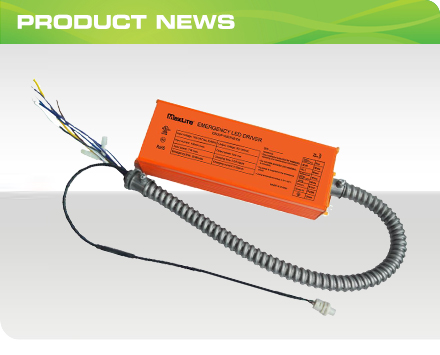 BBU OFFERED FOR CCT SELECTABLE DOWNLIGHTS
A field installable battery backup unit (EBUUP15007N0100) is now available for use with the CCT Selectable Universal Commercial Downlight (RCF) and Slim Downlight series. The California Energy Commission (CEC) compliant unit provides 90 minutes of power to keep fixtures illuminated during power failures. In battery mode, the RCF achieves up to 1,100 lumens, while the Slim Downlight provides up to 670 lumens.

Resources
BBU Installation Manual
RCF Series Datasheet
Slim Downlight Series Datasheet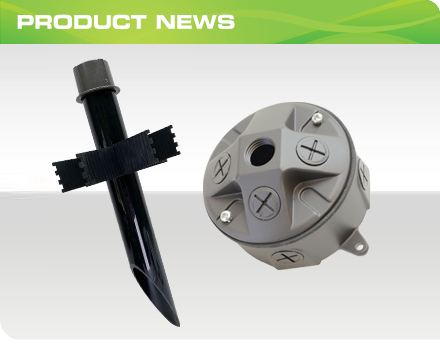 J-BOX AND GROUND STAKE AVAILABLE FOR FLOOD RANGE


Expanding the versatility of our flood lighting range, MaxLite now offers a junction box and ground stake for use with small to medium sized flood lights (90W and below).

The J-Box (JBOXB-4TH) pprovides a solution to install flood luminaires with a ½" threaded knuckle mount on flat surfaces. Additionally, the J-Box enables mounting an external photocell on smaller flood models unable to accommodate factory installation (MaxLite item number: PC-120277EXT).

The ground stake (GROUNDSTAKE) facilitates landscape installations where the power is supplied underground. MaxLite's design includes hardware that allows installers to mount the J-Box on top so an external photocell can be added if needed.

Resources
J-Box Installation Manual
Ground Stake Installation Manual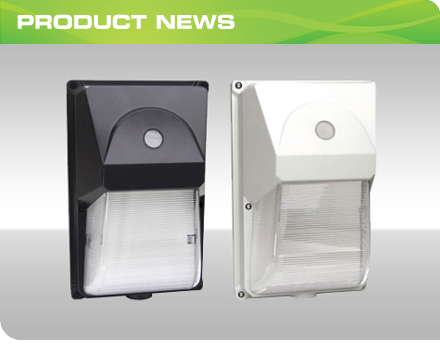 SAVE ON SECURITY LIGHTING
The GuardMax Entry Wall Pack (SEC15) with dusk-to-dawn photocell is now lower in price! Save up to 12% on the DLC Premium listed security light in 4000K and 5000K. The GuardMax Entry Wall Pack delivers an output range of 1,800 – 1,900 lumens, with exceptional durability and longevity (120,000 hours). Download complete specifications here.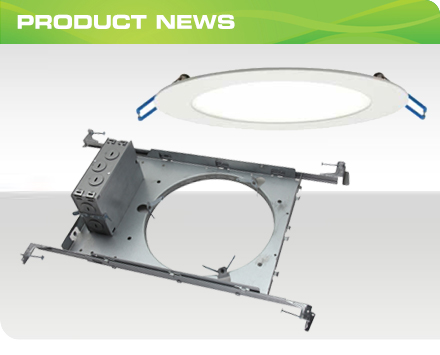 NEW CONSTRUCTION FRAMES AVAILABLE FOR SLIM DOWNLIGHTS
New construction frames are now available for the Slim Downlight Series in 4" (RCF-4), 6" (RCF-6) and 8" (RCF-8) sizes. The CCT selectable downlights feature edge lit optics that provide even, low glare illumination with outstanding color rendering, making them ideal for use in hospitality, retail, office and multi-unit residential spaces.

Marketing Resources
Datasheet
Product Flyer





For more information on these or any MaxLite products, please contact your Inside Sales Manager,
or contact MaxLite directly at info@maxlite.com.
MaxLite: 1-800-555-5629 | www.maxlite.com | info@maxlite.com

We hope you found this message to be useful. You can also view MaxLite's communications using the MaxLite Minute option on our Representative Resources page.