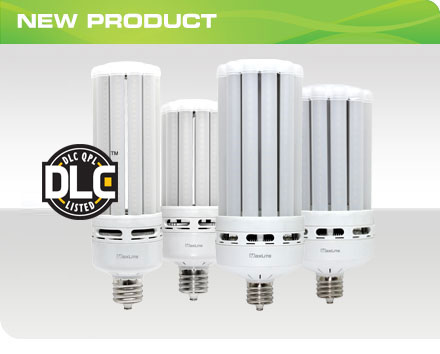 LED HIGHMAX LAMP
A legend has been reborn! Our popular HighMax lamp is now available with the benefits of LED technology. The new LED HighMax is an easy and long-lasting replacement for HID and CFL bulbs in high bay and low bay fixtures, and decorative post top luminaires. Designed to retrofit E39/EX39 sockets with a simple ballast bypass, the lamps deliver high quality illumination at 60 percent energy savings vs. conventional light sources. The LED HighMax line is available in four wattages ranging from 40W - 100W.
Wire, aluminum and acrylic fixtures also available – ask your rep for details!

Features
• Retrofits E39/EX39 sockets
• Replaces 175W-400W MH
• Output range: 4,000 to 9,400 lumens
• 40W and 60W suitable for enclosed fixtures
• Instant-on (no warm-up time)
• 50,000 hours L70 rated life

Resources
Datasheet
Customer Flyer
Sample Request Form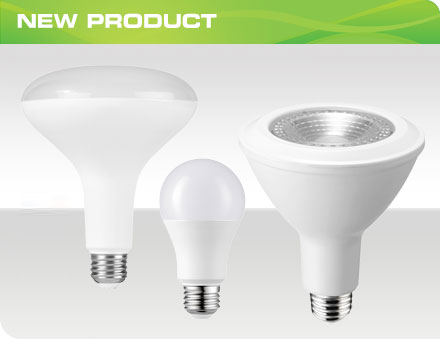 VALUE SERIES LAMPS
The Value Series of A, PAR, and BR lamps is now available for immediate shipment! Delivering the benefits of LED at a very cost-effective price point, these lamps offer a long life of 11,000 hours (L70) and come supported by a one-year warranty. View the links below for complete specifications.

Value A Lamps (Datasheet)

Value PAR Lamps (Datasheet)

Value BR Lamps (Datasheet)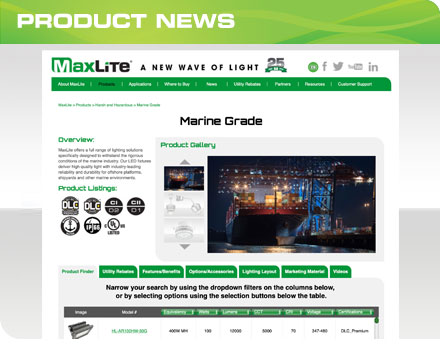 NEW PRODUCT PAGE FOR MARINE-GRADE FIXTURES
MaxLite offers a full range of lighting solutions specifically designed to withstand the rigorous conditions of the marine industry. Our LED fixtures deliver high quality light with industry-leading reliability and durability for offshore platforms, shipyards and other marine environments. We've set up a new webpage to highlight our marine-grade lighting portfolio, which can be accessed under the Harsh and Hazardous menu, or directly by clicking here.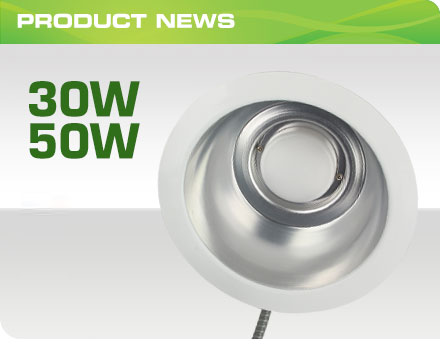 HIGHER WATTAGES NOW IN STOCK FOR RRC
The Commercial Downlight Retrofit family (RRC) is now available in 30W and 50W versions that are in stock and ready for immediate shipment. Delivering outputs of approximately 3,000 and 5,000 lumens, these higher output light engines may be combined with 8" and 9" reflectors (ordered separately) to create an ideal retrofit solution for existing incandescent, fluorescent and metal halide downlight fixtures. View the product page for complete specifications.

Features
• Available in 3000K, 3500K, 4000K
• Order engines and reflectors as separate line items
• Compatible with 8", 9" reflectors
• 0-10V dimming
• Integrated EM option available
• Family also includes 10W, 15W, 20W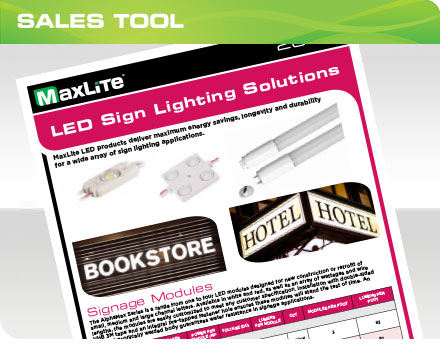 SIGNAGE PRODUCTS FLYER
An updated Sign Lighting Solutions flyer is now available – download it here.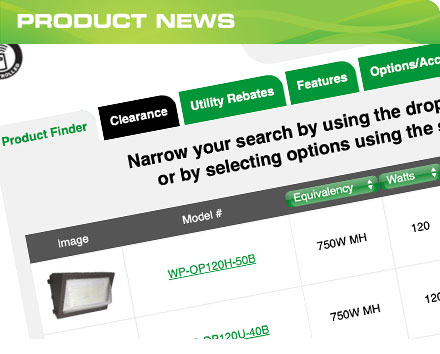 CLEARANCE PRODUCTS TAB NOW LIVE
Clearance-priced products are now easier to spot via a dedicated tab located at the top of the Product Finder tool. These products are positioned for closeout with aggressive pricing, and are available only while supplies last. Filters can be applied to narrow down a product search in the same manner as the regular Product Finder screen.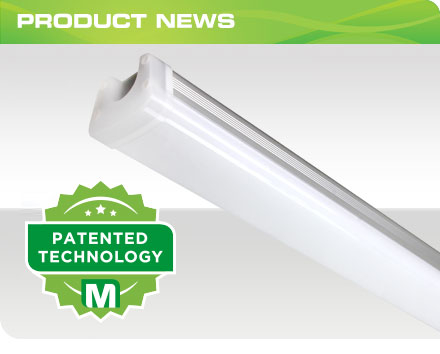 MAXLITE EARNS PATENT FOR DESIGN OF TRIMAX VAPOR TIGHT
MaxLite is proud to announce that it has earned a U.S. patent for the linking design feature of its TriMax Vapor Tight fixture. The TriMax is engineered with connections at the top of the fixture that maintain a hermetic seal when two or more 4' fixtures are linked together. By simply snapping a toolless connection bracket into place, installers can uniquely create an IP66 rated lighting solution that is 8' or longer. To learn more about the TriMax, click here.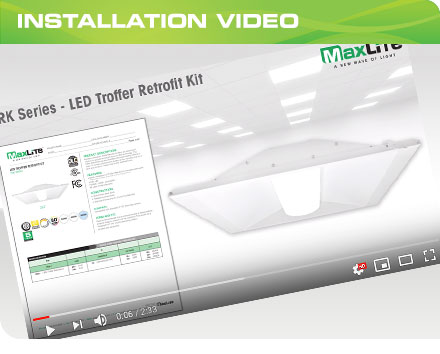 NEW INSTALLATION VIDEO AVAILABLE FOR TROFFER RETROFIT KIT
See just how quick and easy it is to install the Troffer Retrofit Kit (TRK) in our latest product installation video! The sleek, single-basket design of the TRK creates a cleaner, more contemporary ceiling aesthetic, delivers higher quality light and results in significant energy cost savings vs. the fluorescent fixtures it replaces.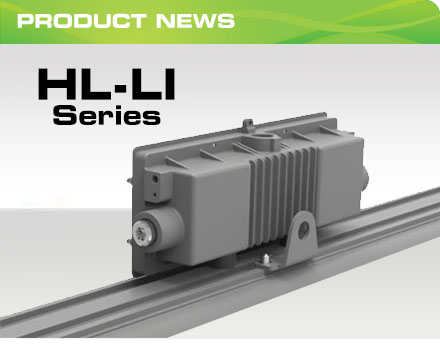 SECOND RETENTION POINT AVAILABLE FOR LINEAR HAZLOC FIXTURE
MaxLite's linear LED fixture for harsh and hazardous locations (HL-LI Series) is now available with a second retention point. The second point retention bracket, sold separately, is now in stock (14100360); view the datasheet for complete specifications. View the new HazLoc family brochure.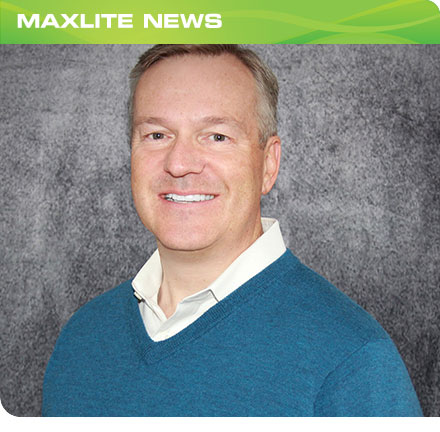 MAXLITE APPOINTS SPENCER BOLGARD AS PRESIDENT AND CHIEF OPERATING OFFICER
MaxLite, a leading global manufacturer and marketer of energy-efficient lighting solutions since 1993, has named Spencer Bolgard as president and chief operating officer. Bolgard joins MaxLite from Phoenix Contact, where he spent the last six years serving as general manager of the company's U.S. subsidiary, and vice president of its device connector business in the Americas. Bolgard is a veteran of the electrical and lighting industries, having held progressively senior positions with Cooper Industries, Generation Brands - Sea Gull Lighting/Monte Carlo Fans, Affiliated Distributors, Motorola, Leviton and GE.


For more information on these or any MaxLite products, please contact your Inside Sales Manager,
or contact MaxLite directly at info@maxlite.com.
MaxLite: 1-800-555-5629 | www.maxlite.com | info@maxlite.com

We hope you found this message to be useful. You can also view MaxLite's communications using the MaxLite Minute option on our Representative Resources page.